Not everyone wants to change their last name after getting married, but for those who do, it is actually quite the undertaking (contrary to how it looks on Friends).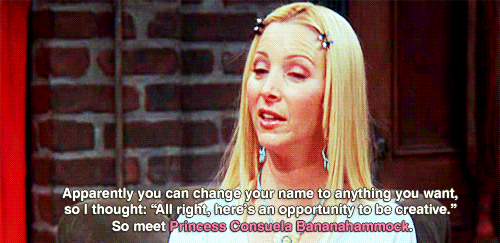 I, Kim, ultimately chose to take the Lawrence name for the following reasons:
It made Jess really really happy
Lawrence is nice last name that people can spell and pronounce ;-P
Speaking from experience, changing your last name is a pain in the butt! Most people think about the DMV and Social Security, but there are actually SO many other places that you'll need to change your last name. To hopefully make your life a little easier, I wanted to share my list and process to accomplish officially becoming a Lawrence.
To get you started, I'll warn you that most places will want to see at least a copy of your marriage certificate if not an official one. Definitely get two official copies of your certificate in advance and then I also kept a scanned copy in my Dropbox for uploading purposes.
Table of contents
1. Change Your Last Name at Social Security Administration
You can change your name in person or by mail – you cannot change your name online. I went in-person (pre-COVID) to a local office in Charlotte (this one in particular).
I arrived at 9am when they opened for the day, walked in, took a number, waited for maybe 20 minutes, got called, showed my paperwork, and left less than 30 minutes after arriving. Maybe I was lucky, but this was WAY easier than expected. If you decide to mail everything in, the mailed documents will be sent back to you after your name change has been processed.
What you need:
Documentation for U.S. Citizenship (Birth Certificate or U.S. Passport)
Documentation to Prove Identity (US driver's license, State-issued non-driver identification card or a US passport)
Documentation of Legal Name Change (Marriage Certificate)
2. Change Your Last Name on your Driver's License at the DMV
I hadn't realized that you need to wait for your info to update with Social Security before you can go to the DMV. I had taken the whole morning off from work with the intention of knocking out all these name changes in one day (ha!), so found that I was on pause for a bit. FYI, the North Carolina DMV says you need to report your new name to them within 60 days of it changing with Social Security.
I went online to schedule an appointment in advance at this NCDMV location, but choose any that have availability. Once the date arrived, I showed up about 10 minutes before my appointment. I waited maybe 10 minutes past my appointment time and then was able to get my new driver's license. However, this was a pre-COVID and probably pretty lucky experience.
One of our 2020 brides recently went through this process and found that she still had to wait quite a long time even with an appointment. There is a limited number of guests allowed in the DMV office due to social distancing measures and they were running very behind. She would up waiting close to two hours (outside!). Her advice? Dress for the weather and be prepared to kill a few hours.
What you need:
Updated Social Security Record (the DVM website recommends to wait at least 24-36 hours after visiting Social Security before coming to them. I wound up waiting longer than that because of appointment availability anyway.)
Your current NC driver's license or ID card
Certified Marriage Certificate
Cash, check, or money order for the $14 fee
3. Change Your Last Name on Your Vehicle Title & Registration
Before you can update your title and registration, you need to change your name on your NC driver's license first. You can change your name either in person or by mail. You cannot change your name online.
What you need:
Updated NC driver's license
Marriage Certificate
Original vehicle title
A completed and notarized Corrected or Substituted Title Application (MVR-5)
Cash, check, or money order for the $21.50 fee
4. Voter Registration
I was also able to do this when I was at the DMV getting my new driver's license, however you can also do it online or by mail.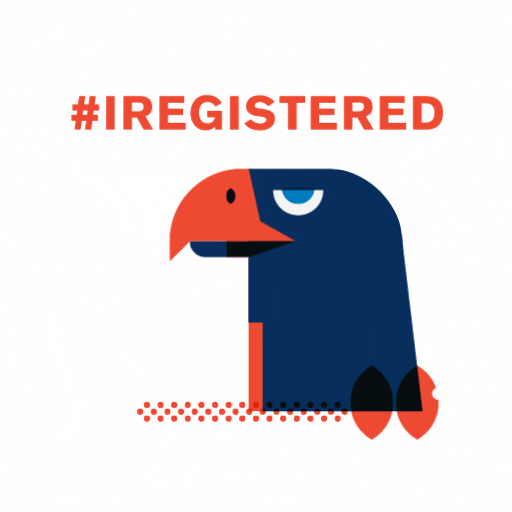 5. U.S. Passport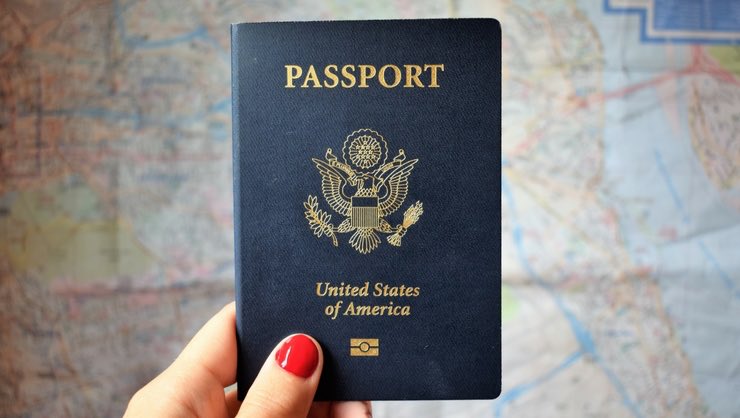 Most likely, this can be or is only done by mail. Depending on how long you've had your current passport, there is a different form to fill out. Which form you need will impact which supporting documents you need. Rather than me listing it here, I'd recommend just looking at the official list on travel.state.gov.
6. Everywhere else…
You'd be surprised how many places your name needs to be updated. Here's a short list of some the spots you might want to update your name to get you started. Have fun running around to all the places!
Finances:

All bank accounts and credit cards

Retirement plans and investment accounts (401ks, IRAs, etc.)
Loans (student, auto, etc.)

Work:

Human Resources
Official email address and email signature
Business cards
LinkedIn
Professional memberships or certifications

Home:

Landlord/Mortgage company, House Deed
Insurance companies (home, auto, life, health)
Utilities (electric, gas, water, cable, etc.)

Personal:

Legal documents (will or power of attorney if you have them)
Doctor's offices
Personal email address and signature
Voicemail message
Magazine subscriptions
Loyalty and miles programs
Memberships (gym, church, YMCA, etc.)
Social media (Facebook, Instagram, LinkedIn, Twitter, Pinterest, TikTok, Clubhouse, and many more…)
Alumni association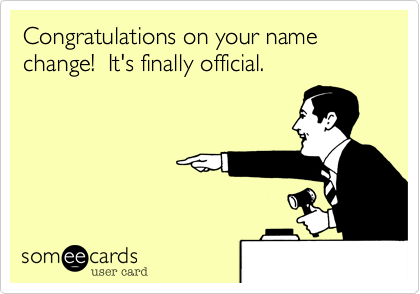 Did I miss anything? Probably. And, honestly, some of this stuff I didn't bother with (alumni association cough, cough) and others I'm still updating almost three years later (definitely forgot about some professional memberships). But as long as you get the big stuff, you'll be in good shape.
If you think of anything that should be added to the list, let us know in the comments!